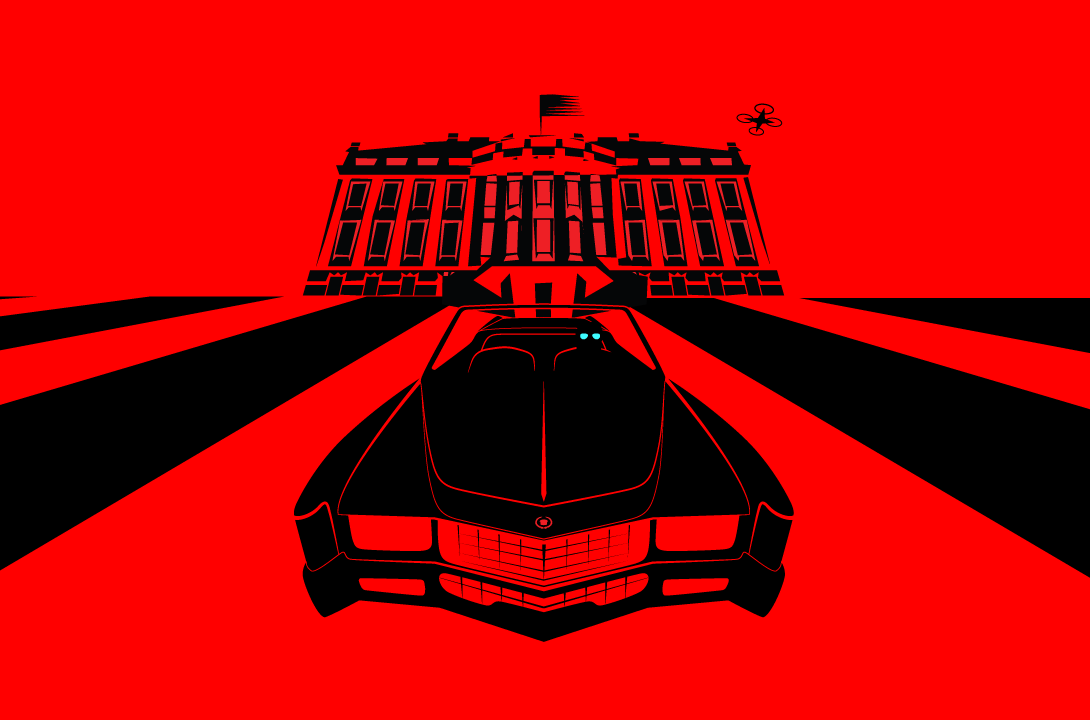 The
first-ever
post-truth
science-fact
adventure novel!
A novel of
epic paranoia
:
More believable
than "
They Live
"
Shorter
than "
Atlas Shrugged
"
The
big-tech
,
alt-media
satire you've been waiting for!
Watch the Trailer...
While You Still Can!
A vast conspiracy of technocratic globalists threatens the very foundation of America's blood-won liberties. Can one infamous talk-radio host, investigative journalist, and superpatriot defeat its shadowy minions and save us from our worst enemies —
our own minds
— before it's too late?
How deep does the rabbit-hole go...
All the way to the White House?
Read the
first two chapters free!
Praise for Fake News Confidential from Across the Political Divide:
"A scintillating work of proudly seething and seethingly proud national populist fervor."
- Bitebart
"The book THEY tried to ban! Buy it while you still can and help fund the revolution!"
- The Infowarts Store
"A heartwarming fable of humanity's inevitable conquest by superior technology."
- Playbot
"I have no interest in what anyone in the entire United States of America has to say. [FNC] does nothing to change that deeply respectful and humble position. Though I quite liked the bit with the robots."
- Piers Organ, Good Mourning Britain
"My goal is to make people smarter. [FNC] let me do my own job, to myself. You must be very grateful for that."
- Wolf Blabber, The Insinuation Room
"A nutraceutical for the soul!"
- Unnatural News
"They say a bird in the hand is worth two in the bush. Reading this novel made me wish I had more hands. Or relatively more bushes."
- The Hate Show With Stephen Culvert
"A searing indictment of cryptofascist American hegemony."
- Socialist Wanker
"The absolute and incontrovertible truth within any work of ostensible fiction exists inasmuch as its dark heart corresponds with the fetid mental recesses of the reader who overtly battles its siren-like ululations but inexorably and wholly succumbs as a passive beast. Were I not already dead, I would thus doubtless enjoy [FNC] tremendously."
- Christopher Bitchens
"Seriously! I mean, whaaat? Amirite!?"
- The Huffingpaint Post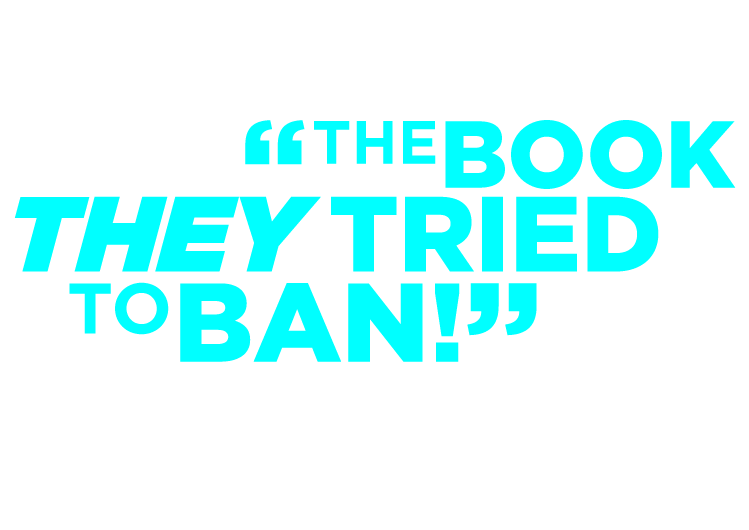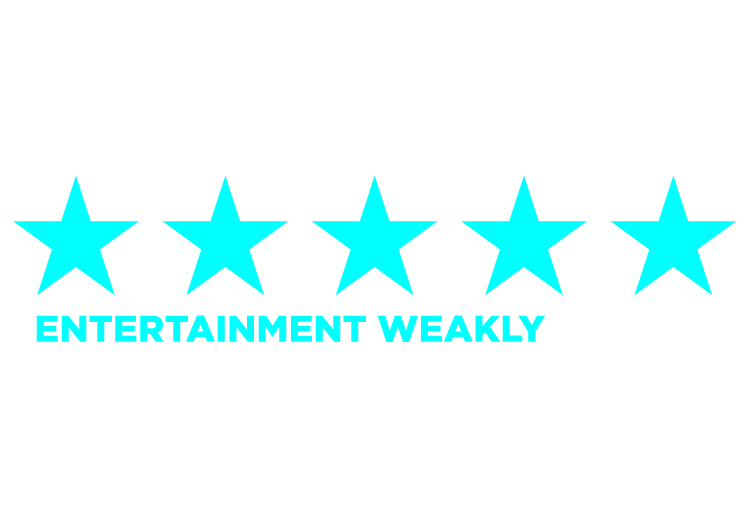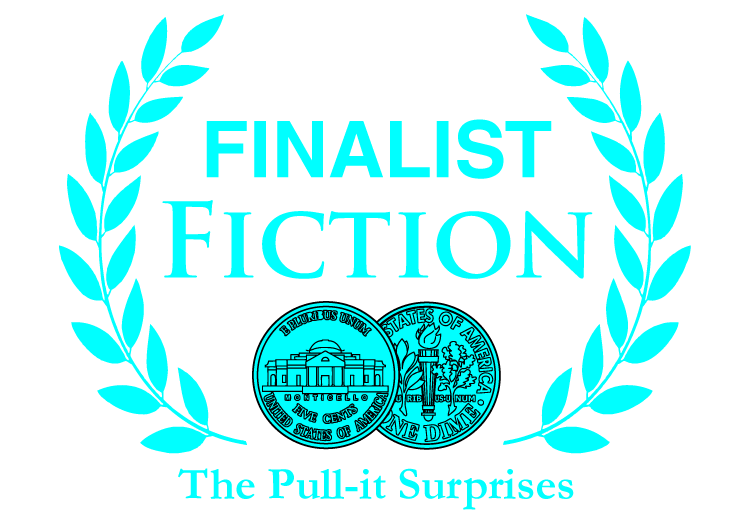 Get FAKE NEWS CONFIDENTIAL Merchandise
Press Kit
For all Press inquiries, please use our
Contact form
, including the name of your publication, using your work email address. Thank you!
FNC Launch Press Release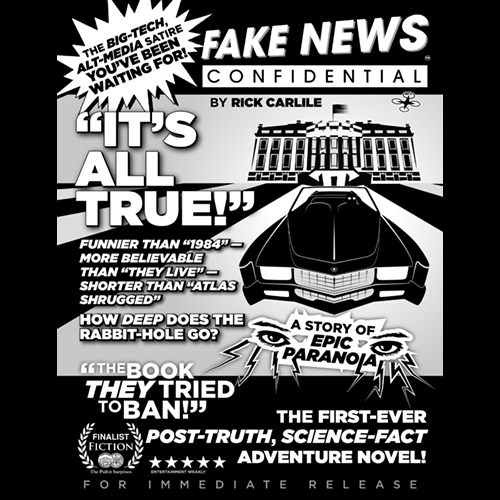 Includes all publication details. Click to download (PDF, 2pp.)
Hi-Res FNC Front Cover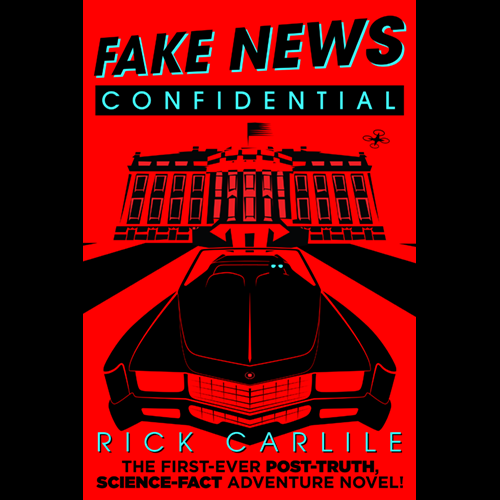 Click to download (PNG, 300dpi).
Hi-Res FNC Logo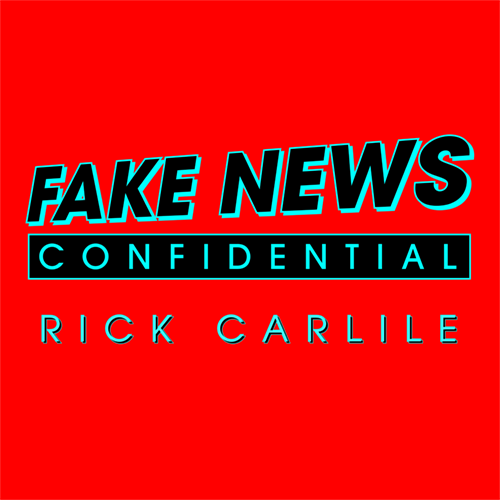 Click to download (PNG, 5000x5000px).
Hi-Res FNC Promo Photo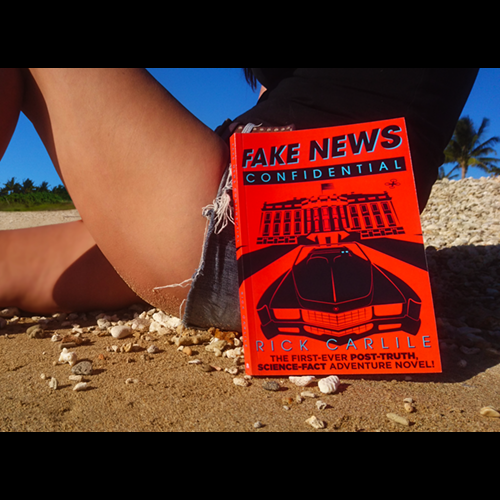 Click to download (PNG, 2000x1457px).
FAKE NEWS CONFIDENTIAL Details
OUT NOW - US, UK, EU - 198PP - $11.97 - PAPERBACK ORIGINAL - 6"X9" - ISBN-13: 978-1-949117-01-1 - ISBN-10: 1949117014 - LCCN 2018955268 - KINDLE EBOOK AVAILABLE - GET IT ON AMAZON: AMZN.COM/1949117014